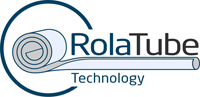 RolaTube Technology manufactures a unique range of lightweight Integrated Antenna Masts, Masts and Tripod Systems which meet the exacting logistical challenges of emergency and disaster situations. Their shared features of low weight and pack size and robust, waterproof construction makes them ideal for withstanding extremes of temperature and ideal for fast deployment as a temporary comms, lighting, or camera solution in challenging environments.
Products
For more information on any of the following products, email us at [email protected].
Masts based on RTL's technology were first used in Iraq in 2003 and continued to see extensive service in Afghanistan throughout the conflict there. In comparison with telescopic or sectional masts, they are far more compact when transported and quicker and easier to deploy and withdraw. They are also very rugged and withstand harsh environments, having been tested to the relevant sections of MIL-STD-810G.