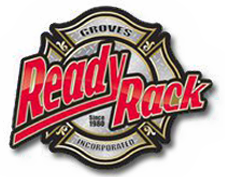 Proud distributors for Ready Rack. Ready Rack pioneered open-air storage and drying rack solutions more than 30 years ago for fire departments. Our strength, durability, and quality are unsurpassed in the industry.
Bunker gear storage
Hose drying and storage racks
Extractors and dryers
Air tank storage units
Product Categories
For more information, email us at [email protected].